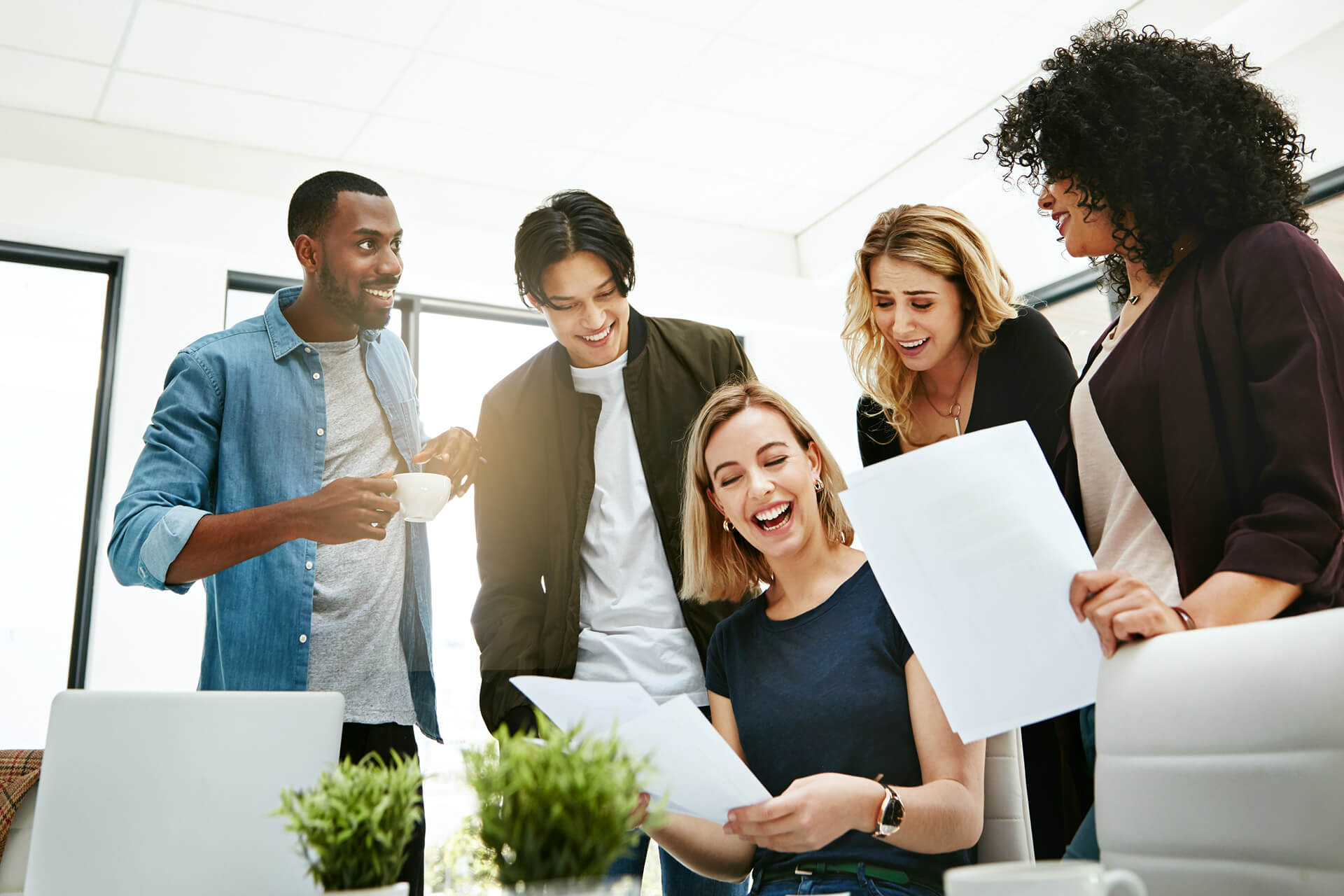 Canadian Group Retirement Savings Plans
A group retirement savings plan is integral to abiding employee retention and new talent recruitment. At Perlinger, we provide well-structured plans, financial planning assistance, and capital accumulation compliance assurance. At Perlinger, we've partnered with Canada's best insurance providers to get you the best small business retirement plans available. Our quality services include group registered retirement savings plans (RRSP), defined contribution pension plans (DCPP), deferred profit sharing plans (DPSP), and TFSA plans. When you choose to sponsor a group retirement savings plan, you can depend on the innovation, professionalism, and flexibility of Perlinger.
Small Business Retirement Plans
Most employees hope to secure enough savings to allow them a comfortable retirement. Because we are hands-on benefits consultants, we are willing to work with employees to develop financial strategies for the future and determine the most suitable pension plans. We can help with employer-sponsored and individual retirement savings plans. Our goal is to help take the guesswork out of retirement and portfolio planning so that your employees can feel complete confidence in their future. We specialize in solutions for small and medium-sized businesses, building personal relationships with our clients, and providing the most cost-effective and relevant results. Our goal as your benefits provider is to allow you to focus entirely on your business instead of your small business pension plan.
I know they will always to go bat for our employees if there is ever an issue that needs to be resolved and whenever I have a question they will get back to me very quickly with the information I need. I would confidently recommend them to anyone who has a benefits plan in their company or is considering implementing a benefits plan.
SARM has been working with Perlinger for over 25 years!  Their understanding demeanour makes it extremely easy to deal with Vic, Joe and their team with any questions or concerns that we may have. They have always been super knowledgeable and understanding in our requirements and wants to meet our employee needs.
I would highly recommend Perlinger Group Benefits without hesitation to anyone looking for a benefits plan or looking to review their current benefits plan.
Read More
We have been using Perlinger Group Benefits for over 9 years. In this time, they have proven over and over again how much they care for their customers. The benefits renewal process is always seamless, and the rates explained with detailed information. During the year they are always available to help and answer any questions related to your benefit plan.
If you are not with Perlinger Group Benefits you should be!
Read More
Perlinger Group Benefits Ltd. has managed our group benefits since 2015. Our company made the initial switch to work with Perlinger Group for the significant savings and improvements they found us in a new group benefit plan. Since then, I have been most impressed with the level of support that we have received and how ready they are to help.
It's always a pleasure to speak with Rayanne and the rest of the team. Joe and his team complete annual reviews of our account to ensure we have all the information needed to take advantage of new solutions and strategies that could benefit our business. Overall, Perlinger Group is an awesome company to work with and I would highly recommend choosing them to facilitate your group benefits plan.
Read More
Get Started With a Small Business Retirement Plan
Regardless of your industry, you and your employees can benefit from a small business retirement plan. Through our ongoing research, auditing, surveying, and evaluating, we limit financial risk, secure competitive pricing, and ensure plan validity. From RRSP plans to DPSPs and DCPPs, we do it all. Working with Canada's best insurance carriers including Sun Life, Manulife, and Industrial Alliance, we negotiate on your behalf for the best possible rates and service.