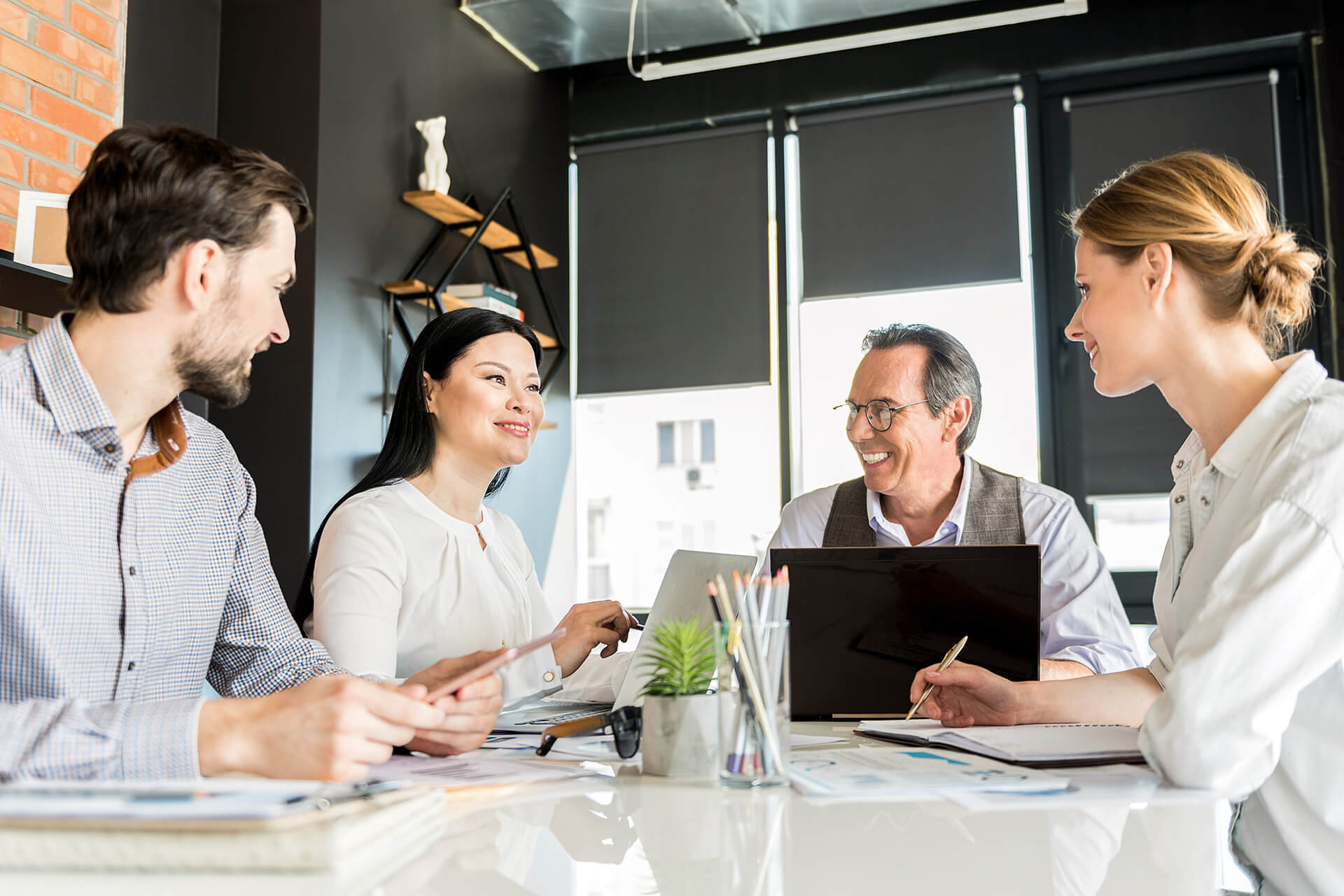 Your Healthcare in Your Hands​
If you or your employees require additional benefits and services, we can secure tailored solutions for unique situations. At Perlinger, we've partnered with Canada's best insurance providers to get you the best group benefits in the country. Whether you need flex plans to cater to your diverse team, key person insurance for indispensable employees, or employee assistance programs to improve your team's work/life balance, our dedicated team of professionals can negotiate and develop plans that benefit your staff and fit your budget. At Perlinger, our commitment to excellence is second to none.
Our administrative and consulting services are in place to assist our clients in benefits education, vendor assessment, claims analysis, and proactive risk management. We take the time to educate your employees, allowing them to fully comprehend and appreciate the investment you have made. During our in-person onboarding with your team, we'll discuss what's included, how to file claims, how to choose healthcare providers, and how to manage future benefit decisions. Our goal as your benefits provider is to allow you to focus entirely on your business instead of your group benefits plan.
WITHOUT
Perlinger Group Benefits' Large Block
A smaller group of employees (under 150) usually means higher margins for the Insurance Carrier and higher costs for the company. When it comes to small businesses, insurance carriers price accordingly and you could end up paying much more for insurance.
Small Company
(Under 100 Employees)
WITH
Perlinger Group Benefits' Large Block
Within the Large Block concept, each company is seen as a part of a large group and priced as a Very Large Company, resulting in greater savings. The Insurance Carrier takes a smaller margin and the annual savings are usually between 15% and 25%.
Large Group of Small Companies
I know they will always to go bat for our employees if there is ever an issue that needs to be resolved and whenever I have a question they will get back to me very quickly with the information I need. I would confidently recommend them to anyone who has a benefits plan in their company or is considering implementing a benefits plan.
SARM has been working with Perlinger for over 25 years!  Their understanding demeanour makes it extremely easy to deal with Vic, Joe and their team with any questions or concerns that we may have. They have always been super knowledgeable and understanding in our requirements and wants to meet our employee needs.
I would highly recommend Perlinger Group Benefits without hesitation to anyone looking for a benefits plan or looking to review their current benefits plan.
Read More
We have been using Perlinger Group Benefits for over 9 years. In this time, they have proven over and over again how much they care for their customers. The benefits renewal process is always seamless, and the rates explained with detailed information. During the year they are always available to help and answer any questions related to your benefit plan.
If you are not with Perlinger Group Benefits you should be!
Read More
Perlinger Group Benefits Ltd. has managed our group benefits since 2015. Our company made the initial switch to work with Perlinger Group for the significant savings and improvements they found us in a new group benefit plan. Since then, I have been most impressed with the level of support that we have received and how ready they are to help.
It's always a pleasure to speak with Rayanne and the rest of the team. Joe and his team complete annual reviews of our account to ensure we have all the information needed to take advantage of new solutions and strategies that could benefit our business. Overall, Perlinger Group is an awesome company to work with and I would highly recommend choosing them to facilitate your group benefits plan.
Read More
Regardless of your industry, you and your employees can benefit from a group insurance plan. Through our ongoing research, auditing, surveying, and evaluating, we limit financial risk, secure competitive pricing, and ensure plan validity. In addition to direct billing and simplified claims resolution, we also offer flex plans and key person insurance. Working with Canada's best insurance carriers including, but not limited to, Equitable Life, Sun Life, Manulife, Desjardins, and Cooperators, we negotiate on your behalf for the best possible rates and service.