Offering personalized group benefits plans to companies across Canada.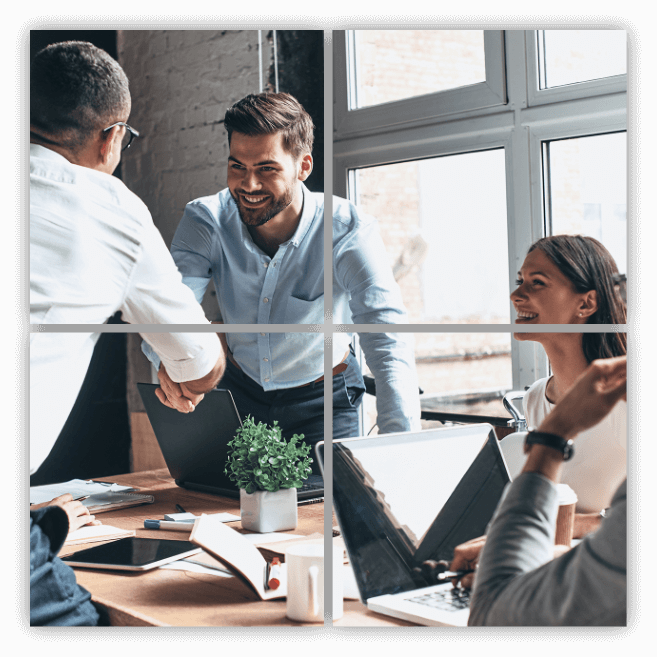 Offering personalized group benefits plans to companies across Canada.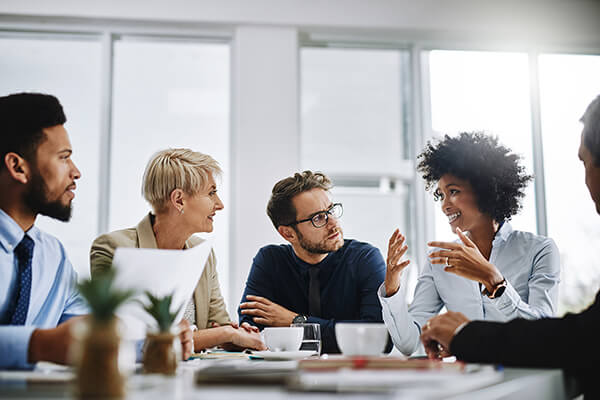 Group Health Insurance
For Your Team
With over 30 years of experience, Perlinger Group Benefits can provide group health insurance plans for small and medium-sized businesses that enhance the quality and status of your company. Our primary objective is to establish a long term relationship with our clients through our unparalleled customer support, exclusively customized group medical insurance plans, proprietary large block concept, and a wealth of market knowledge. We function with uncompromised integrity, striving to keep our customers as the central focus of everything we do. Our transparency and our commitment to providing personalized services are what separates us from other providers. Through our personalized approach, we will strive to understand your business practices, the needs of your employees, and create a group health insurance plan that benefits your company and your employees. From group health insurance plans to health spending accounts, group retirement plans, and individual insurance, we can find the perfect policy for your small to medium-sized business. With Perlinger Group Benefits, you will have time to focus and grow your business while we manage your group benefits plan. 
WITHOUT
Perlinger Group Benefits' Large Block
A smaller group of employees (under 150) usually means higher margins for the Insurance Carrier and higher costs for the company. When it comes to small businesses, insurance carriers price accordingly and you could end up paying much more for insurance.
Small Company
(Under 100 Employees)
WITH
Perlinger Group Benefits' Large Block
Within the Large Block concept, each company is seen as a part of a large group and priced as a Very Large Company, resulting in greater savings. The Insurance Carrier takes a smaller margin and the annual savings are usually between 15% and 25%.
Large Group of Small Companies
Canada's Choice for Group Health Insurance
Why waste money on a group medical insurance plan that doesn't provide your employees with adequate coverage? Why overpay for minimal coverage when you can get better value elsewhere? Here at At Perlinger Group Benefits, we believe in providing small, medium-sized and high-growth startup businesses across Canada with big-business benefits, low margins and costs. With our experience, you will find a plan that is tailored-made for your company. By servicing companies with anywhere from two employees to thousands, we have solidified ourselves as a trusted provider of group health benefits plans. We have an in-depth understanding of the diversity that exists within most workplaces, and we've developed flexible and customizable group health insurance plans accordingly. By aligning ourselves with the very best carriers across the country, we're confident you'll find a plan to meet your needs. Our focus on delivering heavily personalized services highlights our commitment to establishing a true partnership that benefits your company. When you contact us for medium or small business health insurance plans, we will organize a time for an in-person onboarding to discuss your plan. From there, you will get on-going support from our team, whether it is to provide coaching to your employees or to change your group health insurance plan. Our team is flexible and transparent, offering 24/7 support; almost as if we are part of your HR team. When you call the office, you'll talk to a real person and have immediate access to a group benefits specialist to help with your concerns. Call us today to get started!
I know they will always to go bat for our employees if there is ever an issue that needs to be resolved and whenever I have a question they will get back to me very quickly with the information I need. I would confidently recommend them to anyone who has a benefits plan in their company or is considering implementing a benefits plan.
SARM has been working with Perlinger for over 25 years!  Their understanding demeanour makes it extremely easy to deal with Vic, Joe and their team with any questions or concerns that we may have. They have always been super knowledgeable and understanding in our requirements and wants to meet our employee needs.
I would highly recommend Perlinger Group Benefits without hesitation to anyone looking for a benefits plan or looking to review their current benefits plan.
Read More
We have been using Perlinger Group Benefits for over 9 years. In this time, they have proven over and over again how much they care for their customers. The benefits renewal process is always seamless, and the rates explained with detailed information. During the year they are always available to help and answer any questions related to your benefit plan.
If you are not with Perlinger Group Benefits you should be!
Read More
Perlinger Group Benefits Ltd. has managed our group benefits since 2015. Our company made the initial switch to work with Perlinger Group for the significant savings and improvements they found us in a new group benefit plan. Since then, I have been most impressed with the level of support that we have received and how ready they are to help.
It's always a pleasure to speak with Rayanne and the rest of the team. Joe and his team complete annual reviews of our account to ensure we have all the information needed to take advantage of new solutions and strategies that could benefit our business. Overall, Perlinger Group is an awesome company to work with and I would highly recommend choosing them to facilitate your group benefits plan.
Read More
Everything You're Looking For in Group Health Insurance Plan
When it comes to obtaining the best Canadian group health insurance plans for your small business, our team of experts can help you. We focus on creating a policy that is tailored-made to your business' needs, so you can provide your employees with the coverage they want, and you stay within your budget. Our group medical insurance plans can cover everything from dental insurance to accidental life and dismemberment. You can even choose prescription drugs, vision care, short term disability, hospital coverage, and health and wellness services such as chiropractic, massage therapy, naturopathy, and physiotherapy, as part of your plan. We also offer health spending accounts, travel insurance and group pension plans. It doesn't matter the type of coverage and services you want for your employees; with our team, we can deliver on your needs. Whether you're an established business or a startup company struggling to find a positive relationship with a benefits provider, our approach and group health insurance plans will prove beneficial for you. Request a quote from our team today.